3-way tipper 3W on 6 × 4 & 6 × 6 chassis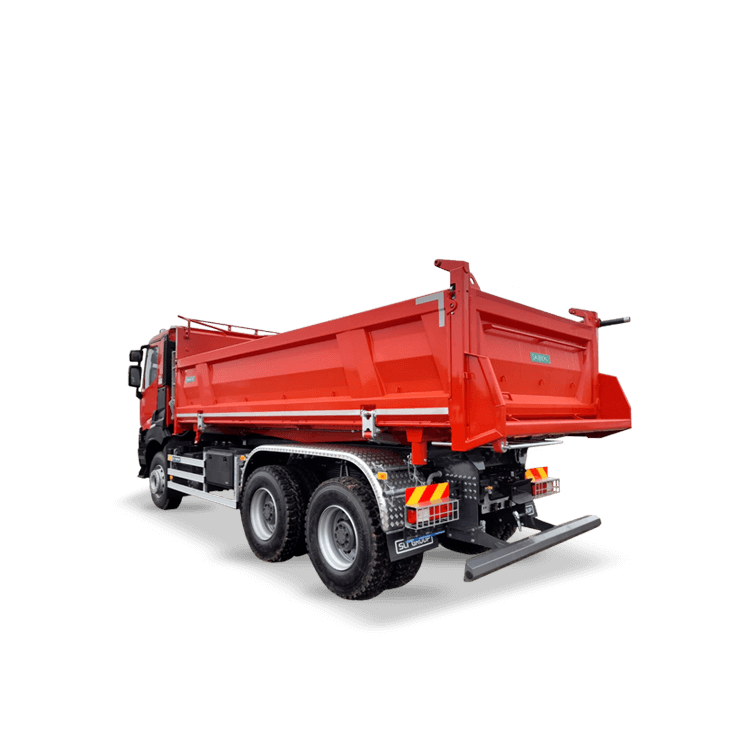 3W Heavy duty 3-way tipper by SKIBICKI is designed for 3- and 4-axle vehicles with a permissible gross weight of 26 to 32 tonnes. They can be fitted with one or two hydraulic lateral sideboards.
Due to the use of high abrasion and high impact resistant steel – HARDOX and DOMEX – in the superstructure construction, they are designed for use in the harshest environments. The high tipping and lowering speeds can be obtained due to the use of hydraulics from world-class manufacturers.
Standard technical specifications of the 3W tipper with hydraulic lateral sideboards
Length at floor level: Approx. 5,500 mm
Internal width: max. 2,550 mm
Tipper weight: Approx. 4,200 kg
Lateral sideboards inner height: 1,000 mm
Floor material: HARDOX 450; 5 mm
Sideboard material: HARDOX 450; 4 mm
Fixed right sideboard material: HARDOX 450; 4 mm
Tailgate opening automatically when tipping material: HARDOX 450; 4 mm,
Hydraulic left sideboard material: HARDOX 450; 4 mm
Fixed front sideboard, elevated
Canopy on the front side
Rear fixed pillar
Channel
Cover tarpaulin rolled to the right at the fixed sideboard
Underbody cylinder from renowned manufacturer
Hydraulic pump from renowned manufacturer
Pneumatic tipping control from the cab
Shot-blasted steel construction painted with primer and top coat using RAL colour
Ladder behind the cab on the left fixed to the loading box, and at the rear fixed under the loading box
Spare wheel lift on the front side.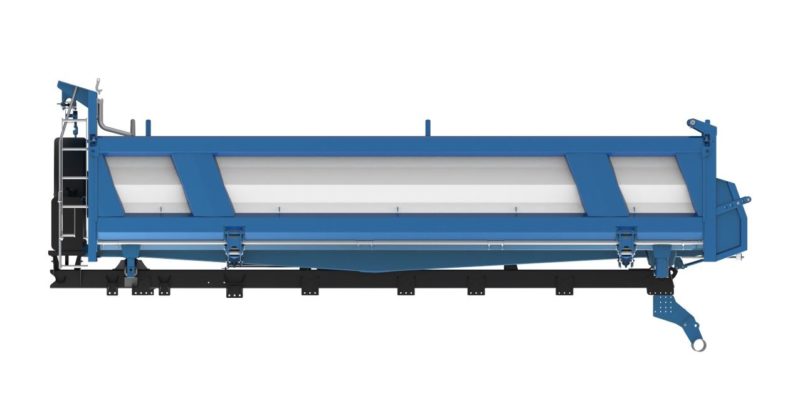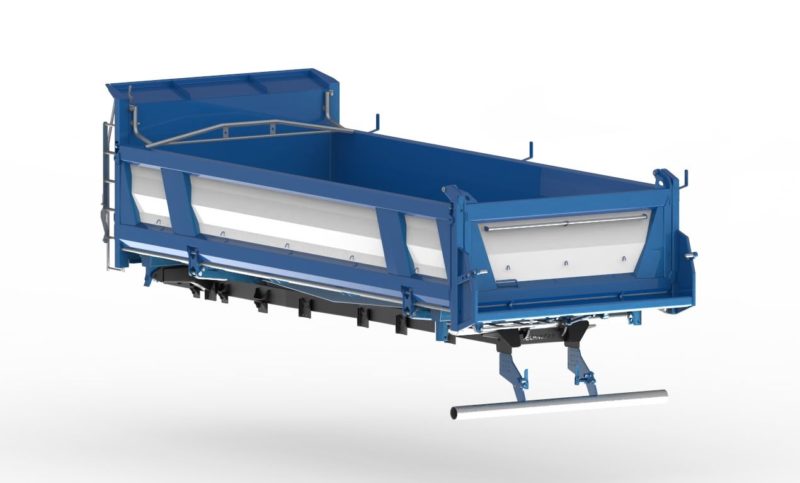 Optional equipment
Side underride guard
Side marking lights
Open box hot galvanised
Shovel and brush holder
Hand wash water tank
Steel rear lamp covers
Masking rear bar
Floor material: HARDOX450; 4 mm
Lateral sideboards material: HARDOX 450; 6 mm
Rear bumper
Towing hook with ball connection
Lateral sideboards opening upwards and downwards
Aluminium rear inner wheel arches
Plastic tool box
LED warning beam
LED working lights by the rear lights
LED warning lights in the front grille
LED warning lights by the rear lights
Winter road lights
Front plate
Hydraulic lateral sideboard
Coupling beam
Plough front plate with hydraulic and electrical outlets
Hydraulic outlet for the spreader
Reverse camera with display kit
Glass in the rear partition wall
Hydraulic outlet for the trailer – single
Hydraulic outlet for the trailer – double
Hydraulic outlet for the trailer – triple
Coupling beam
Fi40/Fi50/Fi57.5 towing hook
Coupling with Fi40/Fi50/Fi57.5 connection
Distributor of the